In 2019 the campaign "What´s Up With Humanity" focusses on the international context. We take a look at other national societies of the Red Cross and Red Crescent Movement and ask how they live our first principle: humanity.
This is why we wanted to make our "Humanity Card" available in English for you!
6 Facts About the Humanity Card
#1: The Red Cross in Sicily (Italy) came up eith the idea. There the "Carta Umanità" was used in the project "anche-io-posso" ("I can do it, too") – for the first time on the 8th of May, the World Red Cross Day.
#2: In the German Youth Red Cross we introduced the "Humanity Card" at our SuperCamp in 2017: During the youth conferencr Danilo Santoro (22) and Anna Chiara Croci (24), members of the Red Cross in Parma (Italy), presented the idea "We had several ideas but the ,Carta Umanità´ was the best", Danilo wrote on Facebook.
#3: You can easily craft the card yourself. "At the SuperCamp we simply took a yellow cardboard, cut it into pieces and wrote the text on it", Danilo says. You can download the template at the end of this article and print it.
#4: The idea: It is not about receiving the card as a form of award for your deeds – it is about acknowledging humane behaviour and actions.
#5: Doing good is so easy: Danilo  is experienced: "I gave someone a lift in my car because he missed the last bus of the day. I gave him the card, he read it and was happy. He swore to me that he was going to pass it on – of course in combination with a good deed"
#6: The "Humanity Card" represents the essence of the campaign. Danilo: "The passing on is supposed to remind all of us of the fact that there are always good people who will help someone in need."
Here you can download the print template.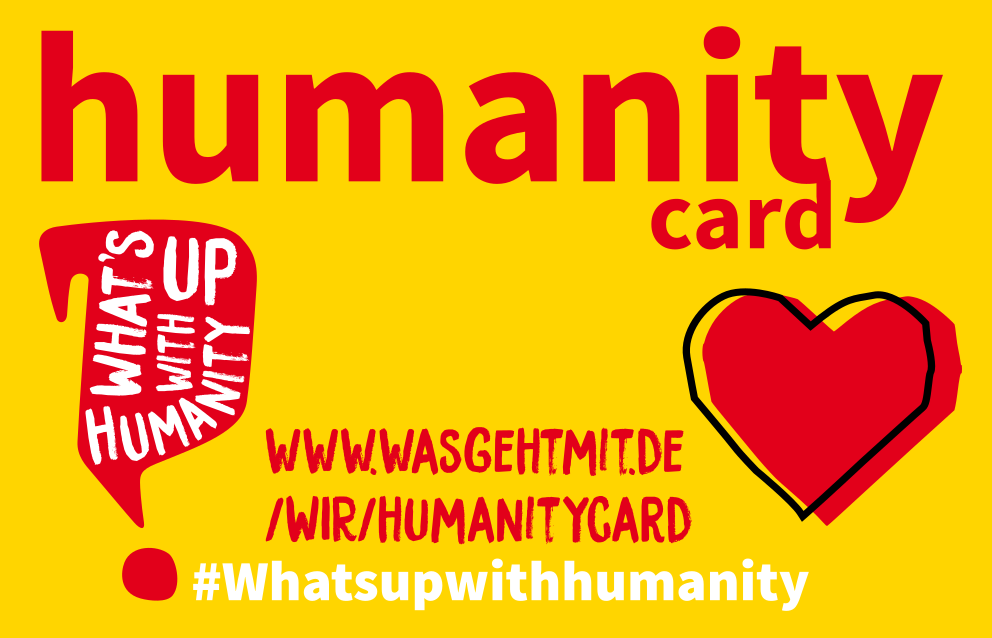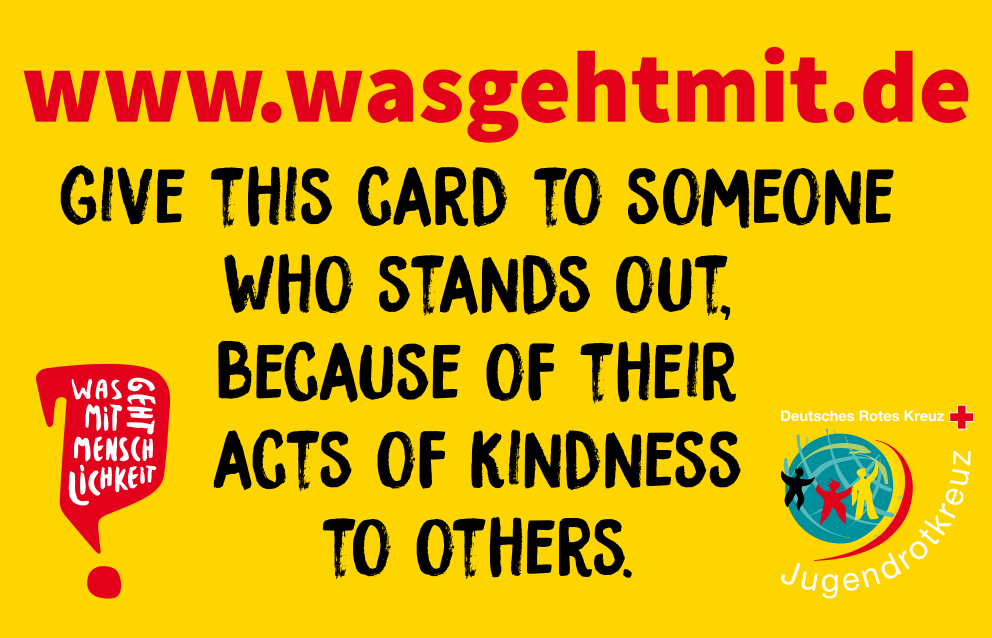 Open the right klick menu to download the template.